Everyone deserves to have a bathroom they can look forward to using. Your day starts and ends in a bathroom, so it should be a room you really enjoy being in. Does this not sound like your home? If not, why not get to work on your dream bathroom in 2019? There's no better time than now!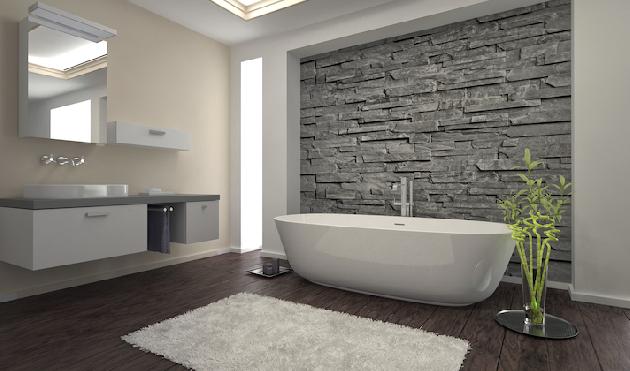 Think about the users
Will your bathroom be used by younger children? Or an elderly person? If so, you should think about making your bathroom more accessible. Some examples include: adding grab bars over the bath, adding non-slip surfaces to the floor and making the doorways wider. These are all simple ways to make your bathroom a little easier to use.
Get rid of the shower over the bath
The majority of bathrooms are designed with a showerhead over the bath. While this is a practical way to save space, it doesn't always look as stylish as you may want. Instead, why not opt for a statement glass waterfall shower or a luxurious tub. Or why not both, if you have the space!
Consider a double sink vanity
If your bathroom is used by a couple or a family, a double sink is a very practical solution. This personal touch helps your bathroom to be much more functional, while still looking sleek. The vanity can be designed exactly to your taste, fitting in with whatever your bathroom style is.
Redo the floor
Most bathrooms tend to have a lino floor, as this is a cheap and easy material to use. While it can look nice if done right, there are other floorings that look much more stylish. For example, why not go for a nice tiled floor?
Get the right amount of storage
Bathrooms often can become very cluttered and messy, especially if they're used by a whole family. When redesigning your bathroom, you get the perfect chance to add in some more storage. Ideas such as a cupboard behind your mirror, over-the-door storage and shelving units are all great methods.
Looking for your dream bathroom?

We install bathrooms across Liverpool, Merseyside & surrounding areas including, Rainhill, Eccleston Park, Allerton, Crosby, Woolton & Cronton. Our bathroom experts offer a whole package, from design all the way to the finishing touches- leaving you with the bathroom of your dreams! We guarantee satisfaction, so you know you'll be in safe hands! For more information, give us a call on 07572 343149 or 0151 832 2050, fill out the contact form on our website, or email us at info@rainhillheating.co.uk. We hope to hear from you soon!